3D Printing Exhibited at Ahmedabad -IIS Foundation Stone Laying Function by Draughtsman Mechanical Staff and trainees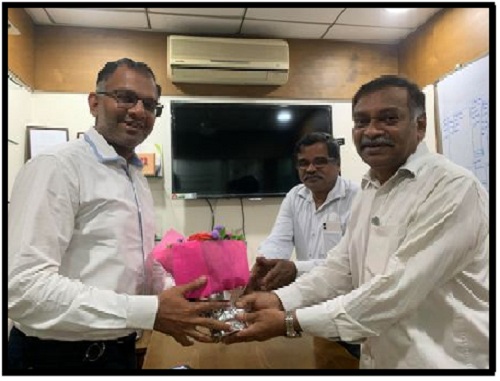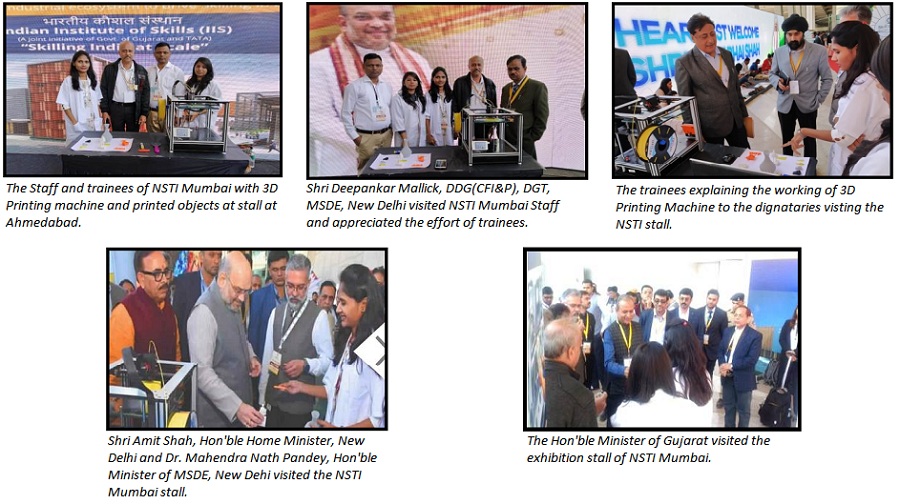 INDIAN INSTITUTE OF SKILLS, NSTI MUMBAI
Indian Institute of Skills to be constructed at NSTI Campus under PPP mode by TATA Education and Development Trust.  Foundation Stone Laying ceremony done by Dr. Mahendra Nath Pandey, Hon'ble Minister of Skill Development and Entrepreneurship, New Delhi. on 11th September, 2019.
COVID-19 PANDEMIC: PROJECT BY STAFF AND TRAINEES:
1. Designed,fabricated and constructed a sensor based Hand sanitizer machine and dedicated to the local Chunabhatti Police Station, which was much appreciated by the Police Headquarters and Media.
2. Designed,fabricated and constructed a office satinitising machine.
3. Designed, fabricated and constructed a pedal based hand sanitizing machine for staff and trainees of NSTI Mumbai.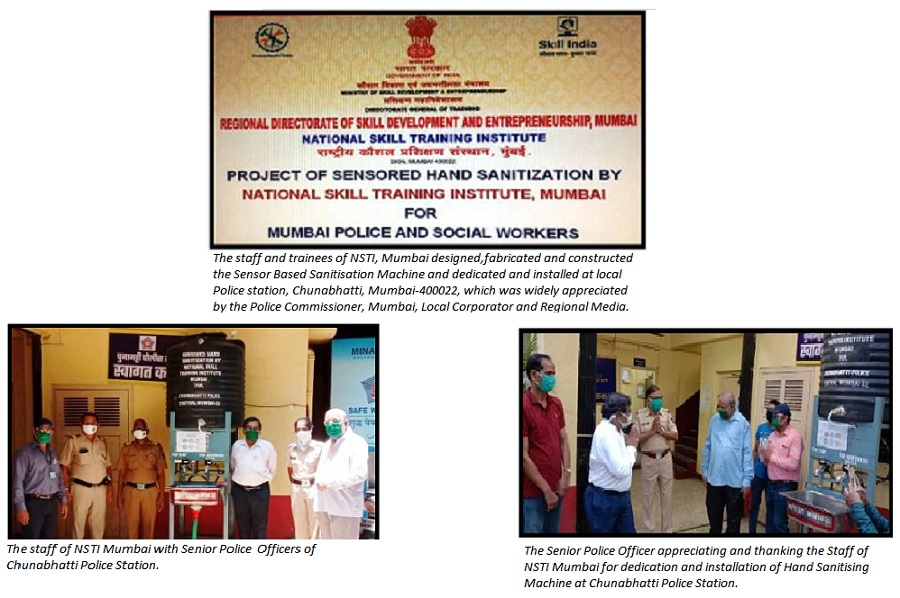 COVID-19 PANDEMIC: Checkup Program:
NSTI Mumbai along with BMC Corporator and Shri Nawab Mallick, Hon'ble State Minister for Skill Development and Entrepreneurship organized a checkup camp at NSTI Dispensary on 24th July, 2020.
All Staff and family members residing in the campus got themselves tested and fortunately there were no positive cases.